The Progreso Apoyo Program is a non-profit organization that provides support for students living in Progreso and Chicxulub in the State of Yucatan, Mexico, so they can complete their education. Generous contributions from residents, visitors, and supporters of the Yucatan coast area will help our students finish secondaria (grades 7-9), graduate from prepa (grades 10-12) and be better prepared for the future.
OUR MISSION
Remove barriers for children living in Progreso and Chicxulub so they can remain in school.
OUR VISION
Successful students in Progreso and Chicxulub who are ready to access future opportunities.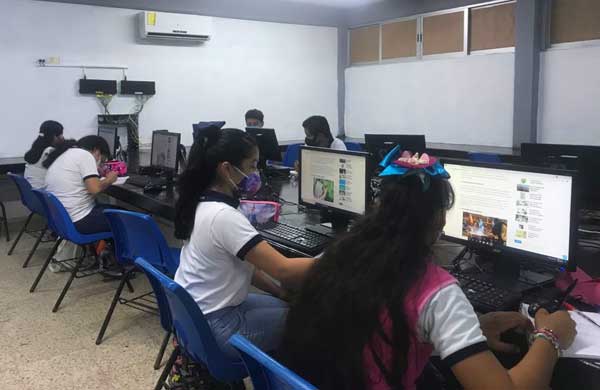 COMPUTERS FOR PROGRESS PROJECT
We are pleased to report that thirty-three new computers are installed and in use in the three public middle schools in Progreso! These computers were purchased with funds raised by Rotary Club members in the USA, Merida and Progreso. There was also support for this project from the City of Progreso and the Progreso Apoyo Program. Click Here for more information.
MAKE A DONATION TO PROGRESO APOYO PROGRAM! Just click the button to donate with PayPal.
Like our Facebook page, Progreso Apoyo Program to stay updated on our programs and activities!
Contact Us on Facebook or by Email: info@progresoapoyo.org