This article was updated July 2021
There are about 1,700 students in three three public middle schools we work with, and three computer labs with no computers in them! Imagine -– in this day and age of ever-increasing connectivity, our middle school students do not have access to the basic tools of technology – computers!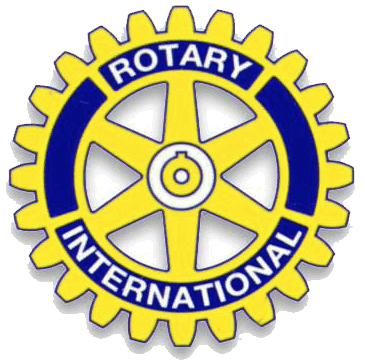 To address this need, in 2019 the Progreso Apoyo Program entered into a partnership with Rotary Clubs in Mexico and the USA to purchase computers for each of the three public middle schools in Progreso. The "Computers for Progress" project was selected by Rotary International to be part of their "100 for 100" funding initiative! The initiative celebrates 100 years of Rotary Club's involvement in Mexico by sponsoring 100 projects throughout the country. One of the local newspapers did a nice write-up of our site visits to one of the schools — click here to read this article.
This project is co-sponsored by the Merida English Rotary Club and the Club Rotario Ejecutivo de Progreso and endorsed by Rotary Club District 4195 (which covers southeast Mexico). 400 project proposals were submitted, and we were selected by Rotary Club District 6460 in western Illinois for support.
Over the past 18 months, Rotary Clubs around the USA and Mexico raised money to purchase computers for our schools. We received a very generous and timely donation of professional video services from Jeremy and Jillian Hinkston, who produced this informative video for us:
(If the video does not play on this page, CLICK HERE.)
We have now received updated quotes for the computers and monitors, and upgraded all of the network wiring in the three computer labs! We are awaiting the word on when the students will return to school in person before proceeding with ordering and installing the new equipment.
If we receive more donations, we can buy more computers! If you would like to donate to this project directly thru PayPal, visit https://tinyurl.com/donaterotary6460 . Be sure to click the down-arrow and select 100 in 100 Computers for Progress so your donation will be used for this project.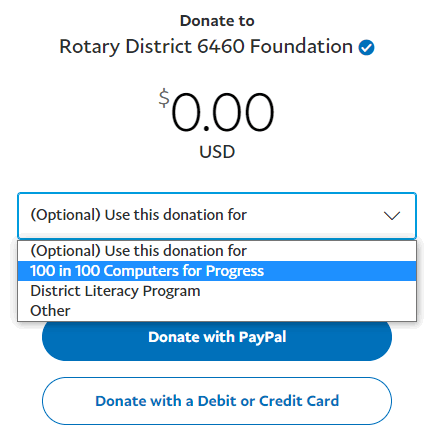 Visit our Facebook page to receive regular updates about this exciting project.