The Progreso Apoyo Program continues teaching English Conversation Classes at Carlos Marx Secundaria School in Progreso. This is now an ongoing program and we will always volunteers to help. No teaching experience required — volunteers will "team teach" and curriculum assistance will be provided. Classes are held on Saturday mornings, from 9 am – 10:30. The current schedule ends March 30; we will put the word out when we have a schedule for the next semester.

If you are interested in learning more about how you can help students improve their English, please send a message to Info@progresoapoyo.org .
The City of Progreso is home to the largest port in southeastern Mexico. Cruise ships visit us several times a week and international tourism is an important part of our local economy. Improving their English language skills is one way that students can prepare themselves for better paying local jobs.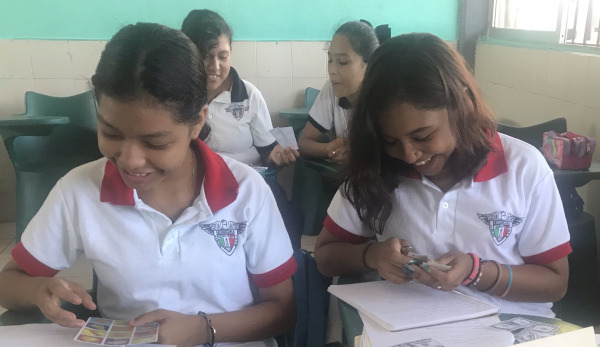 The Principal at Carlos Marx Middle School asked the Progreso Apoyo Program if we would help teach English to some of the students at the school. Volunteer teachers work Saturday mornings, helping students learn English. While the students are speaking more English, our volunteer teachers enjoy their time with the students.
In late November 2019 we completed our first semester of English classes attended by more than 75 students.