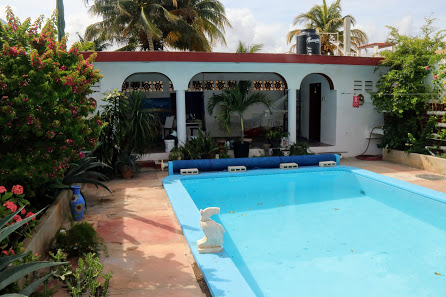 More than 250 people enjoyed a lovely sunny day touring through eight beautiful homes in Progreso and Chixculub.
When they finished their tour and returned to Crocodiles Restaurant, the participants were able to both purchase tickets for our bountiful raffle, and place bids in the silent auction for an amazing selection of art, products and services.
All the proceeds from the Home Tour will be used to support the Progreso Apoyo Program to strengthen education for children attending the public schools of Progreso and Chicxulub.
Click here to see a selection of Home Tour photos! Thanks to Peter Petro and Anne Goslin for sharing their photos of this great event!