In the wake of the Covid-19 pandemic, the Mexican government announced over the summer that all schools in Mexico would remain closed for at least the rest of 2020. Schools and teachers were asked to used distance learning to provide education for their students.
Once we heard this news, the Progreso Apoyo Program explored the best ways to help our students succeed in distance learning this year. The first priority was making sure that students were able to stay connected to their schools through the Internet. Rather than purchase multiple uniforms and lots of paper school supplies, we are using a portion of the sponsor money this year to help pay for Internet access for all of our students. We also received two very generous donations to make sure that we can continue to provide Internet support through spring 2021.
Secondly, we wanted our students to be able to participate in distance learning on a device that is larger than a cell phone. We reached out to our sponsors and other supporters and in a very short period of time, raised enough money to purchase a 10-inch tablet for everyone of our students! These tablets were distributed at the end of September 2020.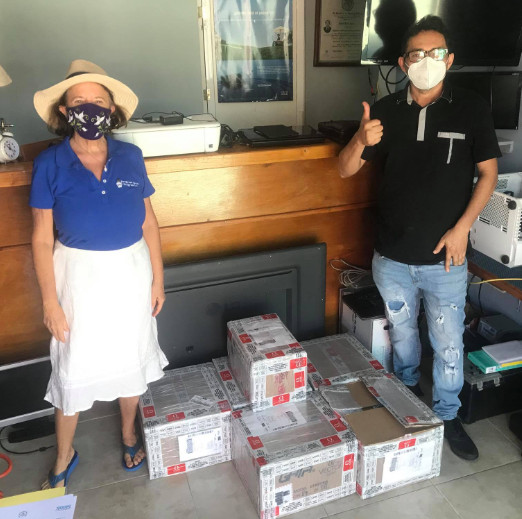 Finally, since our students now have larger devices on which to explore the Internet, we wanted to provide them with an easy-to-use guide to using the Internet as a learning tool. We are developing the Progreso Virtual Academy that is helping our students learn to navigate the vast world of on-line learning. (The Academy Website is in Spanish, and designed very simply to be viewed on a phone or tablet with minimal bandwidth. An English translation button is available on each page.)


Thanks to all of the sponsors and other donors who contributed to our Distance Learning Project to help our students succeed in distance learning this school year!