Descargue este boletín UPDATE en español aquí (PDF).
OVERCOMING THE COVID CHALLENGE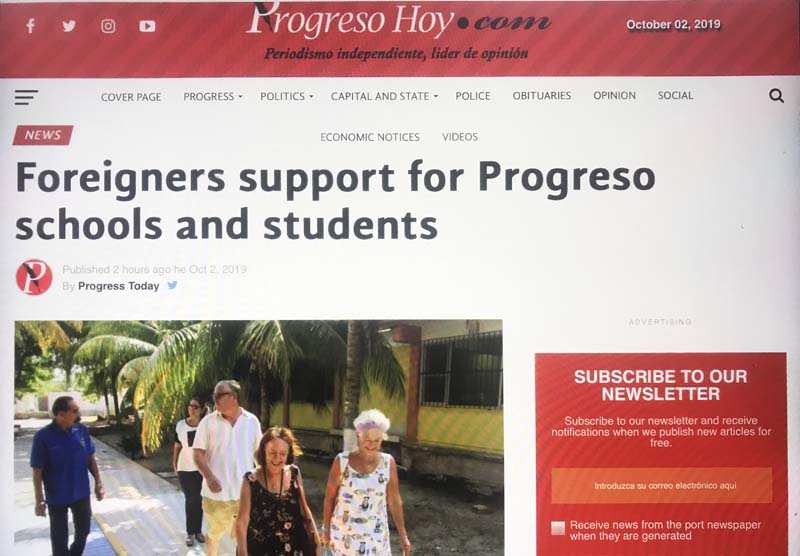 Like many students around the world, the students enrolled in the Progreso Apoyo Program had a very challenging year. They finished the school year the way they started – by staying at home, connecting with their teachers via text, video chat, and email. We helped our students succeed by helping their families pay for Internet at home, purchasing 10-inch tablets to augment small cell phones, and providing English classes and math/science tutoring through two innovative virtual programs.
Despite the many difficulties our students faced this year, we are so pleased to report that 90% of our students improved their grades from the previous semester and/or maintained a GPA of 8.0 or higher. We are so proud of our students!
VIRTUAL MATH/SCIENCE TUTORING PROGRAM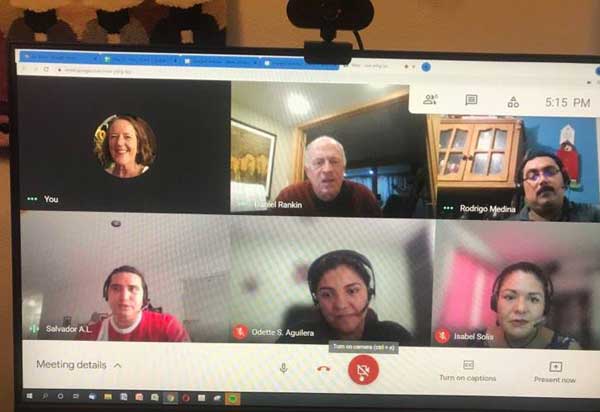 In reviewing our students' mid-year grades earlier this year, we noticed that some of them were struggling with math and science. Previously these students had good grades in these subjects, but the switch to distance learning was challenging for them. Through our connection with the Merida English Rotary Club, we contacted Justin Burke, Director of an educational travel company in Merida called World Strides (www.worldstrides.com). Because of the company's commitment to community service, he allowed us to recruit individuals with a background in math/science to help tutor our students. We matched four of his staff with six of our students who then met at least weekly through Google Meet.
The impact on our students was tremendous! All six of the students participating in this program raised their grades by at least one point. In fact, one young student increased her grades from a 6.8 to a 9.8 with the help of her tutor!
It is hard to overstate the dedication shown by the four World Strides tutors. All of their tutoring was done after working hours during the week and on weekends. Though they all come from different backgrounds and positions within their company, the common threads among the tutors were compassion, flexibility, and a desire to help their students succeed. Thank you to Rodrigo, Odette, Jesus and Isabel. And also a big thank you to Dan Rankin, a Progreso Apoyo Program sponsor who volunteered to organize this effort. This project would not have happened without Dan's dedicated effort.
VIRTUAL ENGLISH PROGRAM LOOKS TO THE FUTURE
Our Virtual English Program (VEP) continued to operate throughout this school year. VEP Program Coordinator Debbie Ritchie has done an outstanding job coordinating the efforts of 21 students and their coaches to support English learning through Duolingo and Google Meet. Students are so pleased with the program that 100% of them are going to continue working with their virtual English coaches either through the summer, or once again in the fall. Plans are underway to expand the VEP to more students by offering an on-campus English Program starting in January, 2022 at all three of the Progreso secondary schools.
COMPUTERS ARE COMING TO PROGRESO SECONDARY SCHOOLS
In 2019, the Progreso Apoyo Program partnered with two local Rotary Clubs to submit a proposal for funding to purchase computers for the three secondary schools in Progreso. The Computers for Progress Project was selected for funding by Rotary International in early 2020 as part the 100 for 100 Initiative celebrating 100 years of Rotary partnerships between the US and Mexico. The global pandemic delayed the implementation of this project but we are now on the home stretch to install 30 computers in the schools by this fall. The three schools–Carlos Marx, Rafael Chazaro Perez, and Benito Juarez (a.k.a. "El Federal")–do not have computers to teach their students basic computer skills. But with the support of Rotary members in the US and Mexico that will all change this fall, when each school will receive 10 brand new computers. You can learn more about this project by watching this 8-minute YouTube video .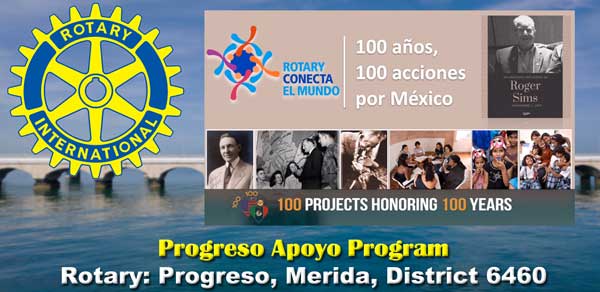 VIRTUAL PROGRESO HOME TOUR A SUCCESS!
The annual Progreso Home Tour is our largest fundraiser of the year. Since 100% of sponsor funds goes to support our students' educational expenses, the Progreso Home Tour provides us the resources we need to operate our program and fund special projects. Because of Covid-19, we produced a Virtual Home Tour, resulting in a 40-minute video program that featured homes not just in Progreso but in the more distant communities of Chuburna and Telchac Puerto. We sold more than 200 tickets and also received some generous donations.
Thanks to all who contributed to this year's event. We look forward to seeing everyone next year, IN PERSON, for the 4th Annual Progreso Home Tour!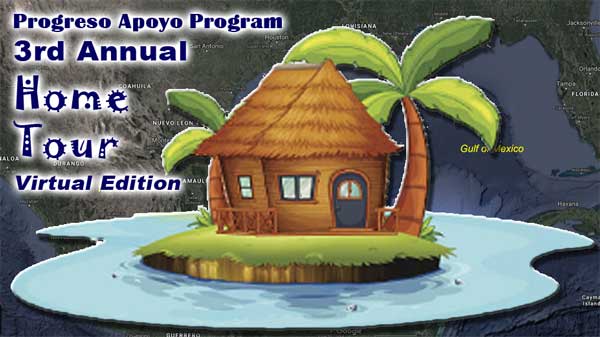 COMING THIS FALL
We are pleased to welcome nine new students to our program, bringing our total enrollment to 61 students. This year marks an important milestone for us – we have 24 students entering their first-year of high-school. We are very excited about expanding our partnerships with local schools to include the two high schools in Progreso – COBAY and CETMAR. Because the secondary schools were closed this year, our Program Assistant Fabiola Furo Rodriguez worked hard to help our students register on-line and pay for their high-school entrance exams, something that would normally happen at the secondary school office.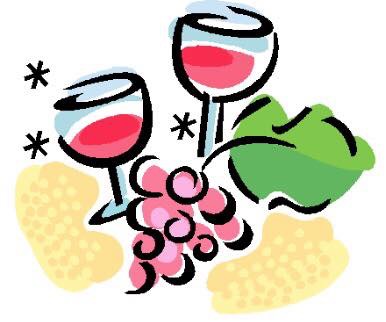 We are excited that on December 4 we will be hosting another event at the lovely boutique hotel The Mayan Gypsy in Progreso. "An Evening at The Mayan Gypsy" will be an opportunity to reconnect with your friends, participate in a silent art auction, and listen to some lovely pan-pipe music provided by Yucatecan musician Drip Xiu. This is a great way to support the Progreso Apoyo Program and kick-off the winter social season. Mark your calendars and we'll see you there!
A BIG THANK YOU TO ALL!
As always, we want to acknowledge the support we have received over this challenging year–from our sponsors, our volunteers, and those who donated to our program. Without your support, we would not be able to continue to help our students succeed in school.
PROGRESO APOYO PROGRAM BOARD OF DIRECTORS
Speranza Avram, President
Dale Hunter-Aubichon, Vice-President
Mary Elizabeth-Walberg, Treasurer
Rebecca Gleason, Secretary