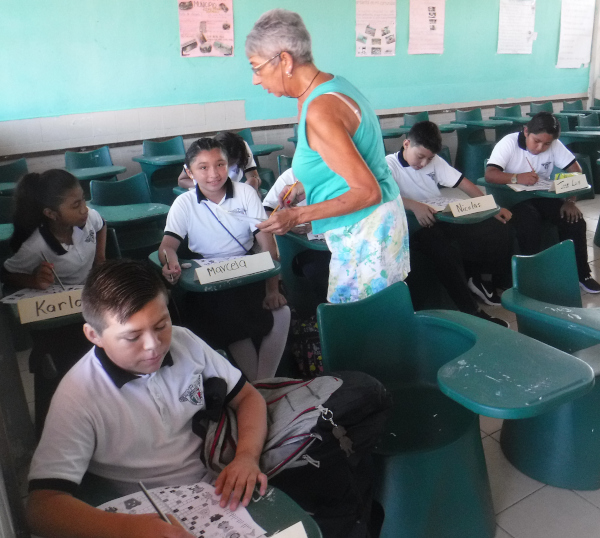 Our core program matches students with sponsors who commit to an annual financial contribution to help their student stay in school. 100 percent of sponsor donations are used for this purpose.
In order to benefit even more public school students each year, the Progreso Apoyo Program undertakes one or more special projects. We develop these projects based on the requests of the schools and the availability of resources. Funding for these special projects comes from donations, fundraising events and other outside sources.
In 2019, Progreso Apoyo Program volunteers are teaching English at Carlos Marx Middle School and partnering with the Merida English Rotary Club to request funding for computers at all three of the middle schools.
If you would like to donate funds to support either of these special projects, please Email us at info@progresoapoyo.org.